We Know Health Insurance!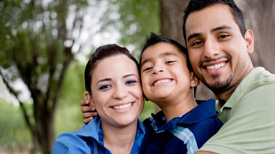 Wouldn't it be great if shopping for health insurance was simple and convenient? For most, just the thought of choosing a health insurance plan causes stress and anxiety. It doesn't have to be that way!
When you work with Berwick Insurance, we take the guess work out of the process and ensure you get the right plan for you, your family and/or your business. The best part is…it doesn't cost you anything to let us help you! With over 20 years of experience, we have the knowledge and expertise to make sure your health insurance needs are met.
It doesn't get much better than that!
About Us
With over 20 years of experience, the insurance professionals at Berwick Insurance Group are sure to have a plan to fit your needs. Although Berwick is a leading national broker, we are rooted in Tucson. We are Arizona natives, University of Arizona alumni and we are committed to serving our community.
James and David Berwick started Berwick Insurance Group to address our clients' growing need for a hands-on, individual approach to Individual, Group and Medicare insurance.